Bio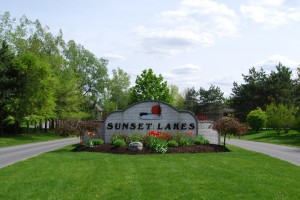 Sunset Lakes Developments was founded in 1990 and is the developer of the beautiful residential communities of Sunset Lakes, South Village, Greely Orchard, Woodstream, Water's Edge, Cedar Lakes, and the new Lakewood Trails community in the Village of Greely. Residents enjoy spacious half acre and two acre home sites in the village of Greely, just 20 kilometres south of Parliament Hill. The focus of each community is to provide the homeowner with a number of fantastic amenities… lakes, nature trails, swimming pools and tennis courts… while preserving the surrounding environment.
Inspired by waterfront communities throughout the world including Florida, Arizona and New Zealand, Sunset Lakes Developments saw its first residents in 1993. By the end of the 90's, the first community of Sunset Lakes was virtually sold out. The immensely successful neighbourhoods of Woodstream, South Village, Greely Orchard, and Water's Edge followed suit and Sunset Lakes Developments became an important name in the development of rural Ottawa communities. The outdoorsy lifestyle appeals to active empty nesters and growing families who want all the perks of a cottage without having to commute to maintain two properties.
One of Sunset Lakes Developments' newer ventures includes Greely Village Centre at Bank Street and Parkway Road. The long awaited Greely Village Centre is growing to be the meeting place for all residents of Greely, with beautiful landscaping, amenities, shopping, homes, workplaces and recreational facilities.
The winning formula (developed twenty years ago) for nurturing much sought after residential neighbourhoods will now be applied at Sunset Lakes Developments' 6th community, Cedar Lakes. Phase One is now sold out, and there are only 7 remaining lots available in Phase Two, so check out our Cedar Lakes Sales Information Page! Additionally, our upcoming 7th community, Lakewood Trails will be available soon!