Community Waterski Wednesdays!
Every Wednesday in the month of July, you are welcome to join us for FREE Waterski Wednesday evenings!
Are you interested in learning how to waterski or brushing up on your rusty skills? Come on out to these four FREE community ski nights – open to anyone!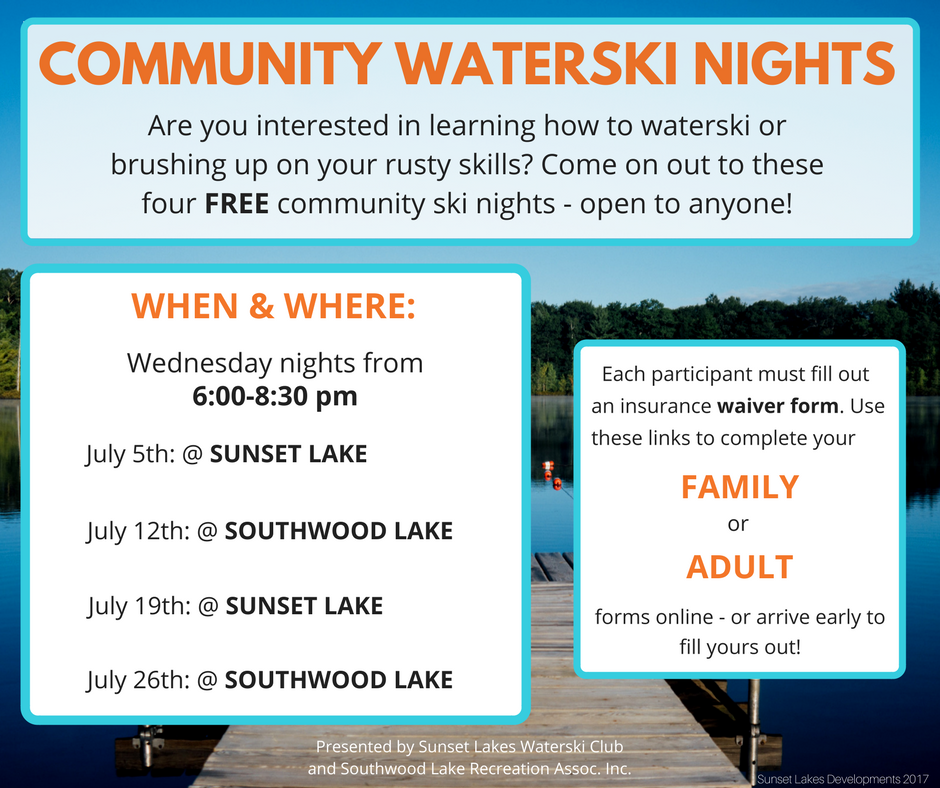 [click for waiver links]
« Getting Active & Outdoors in Your Community This Summer | Home | Summertime Lawn Care – tips & tricks! »