Issue 12 Newsletter – Winter 2015/2016
We hope everyone had a great holiday break and is enjoying the first few days of 2016!
What's new this season?
Update on Cedar Lakes Phase 2
Pending Decision on Cedar Lakes Phases 3-5
NEW Proposed Plan of Subdivision
Click here to view the Winter Newsletter!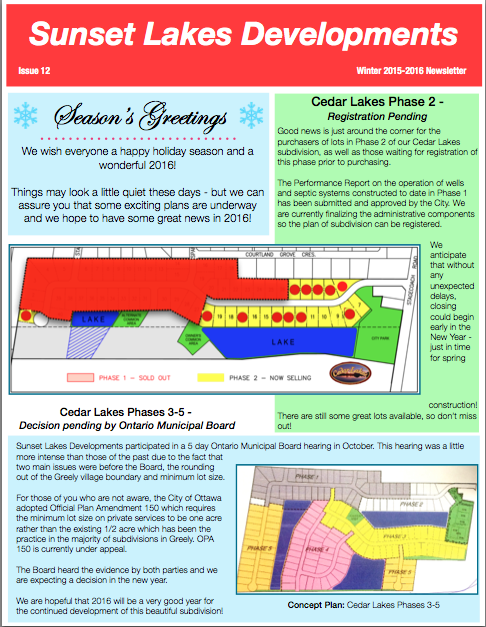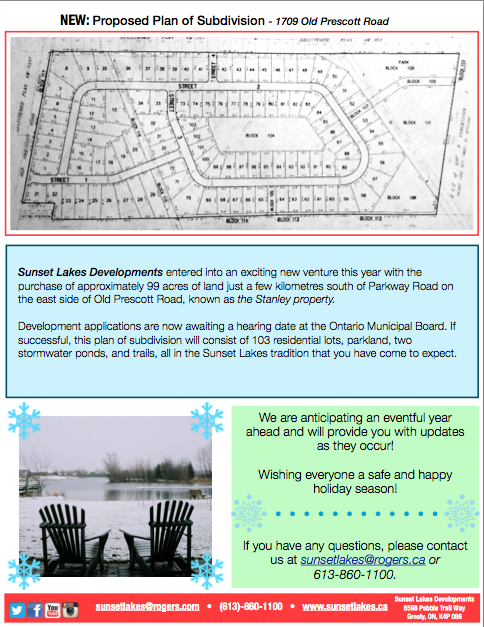 « Issue 11 Newsletter – September 2015 | Home | Cedar Lakes Phase 2 – Ready to Build! »