THE GREELY VILLAGE CENTRE INFO NIGHT IS HERE!
The Greely Village Centre Information Night is TONIGHT – June 18th at the Greely Community Centre @ 7PM!
Please stop by to learn more about the exciting commercial development at Bank Street & Parkway Road! 🙋‍♂️ 👏 🙋‍♀️
There will also be representatives from local Business Associations and businesses ✅
We CAN'T WAIT to see you tonight!!!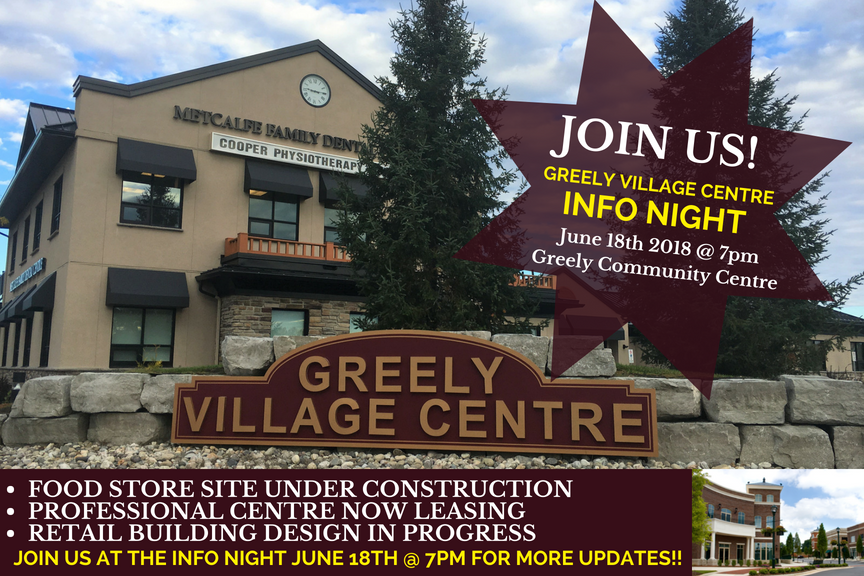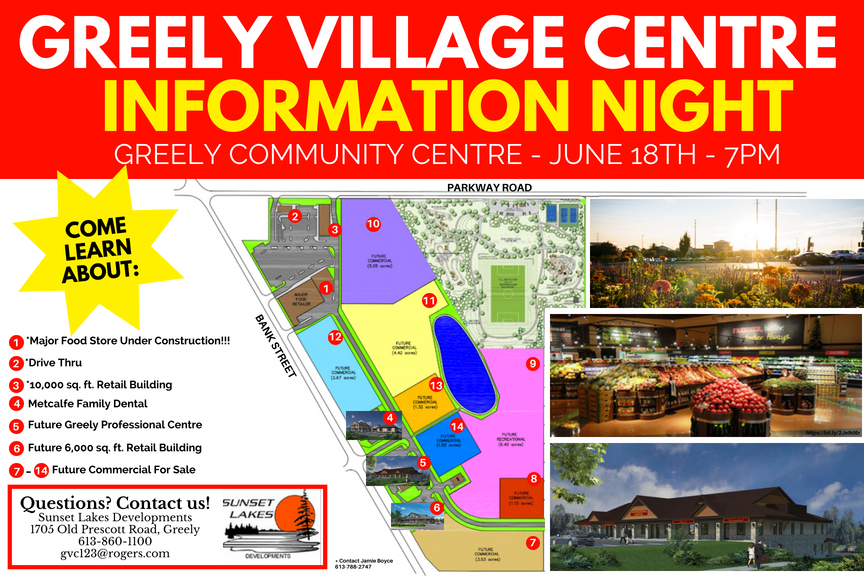 « OPEN this Sunday! 10am – 2pm | Home | Greely Village Centre Info Night = SUCCESS! 🎉✅ »