SEEKING PHYSICIANS
Enjoy a thriving medical practice in a great community!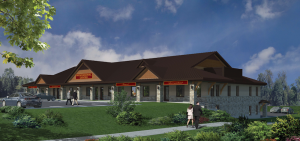 Greely Professional Medical Centre is currently seeking physicians for a new, state-of-the-art medical centre in the upcoming Greely Village Centre Professional Building. Strike the perfect balance between a successful career and a full lifestyle!
Friendly village atmosphere with easy access to Ottawa's urban areas – just 10 minutes to the city and 25 minutes to downtown
Located in the largest of Ottawa's 26 villages – an immediate patient base of 10,000 people in an upscale community with an average family income of $100,958. The largest population group is in the 35-65 age range.
Live, Work, Play Lifestyle – Waterfront and non-waterfront custom homes in close proximity with tons of recreational opportunities right in the village, including swimming, tennis, soccer, basketball, softball, waterskiing, skating, cross country skiing, snowmobiling, snowshoeing, canoeing, golfing, cycling, paddle boating, canoeing, kayaking, hockey. Walking trails and parks throughout the village.
25 minutes to the National Capital's vibrant arts & culture scene; 30 minutes to hiking & skiing in the Gatineau Hills.
Wide array of potential spousal employment opportunities in a number of different sectors, including public administration, telecommunications, aerospace and defense, film and digital media (to name but a few). Access to a variety of different elementary and high schools.
With a large immediate patient base in a progressively growing and medically under-serviced community, Greely is strongly in need of its own health clinic.
CALL OUR RECRUITMENT CONCIERGE NOW:
613-860-1100
Email: gvc123@rogers.com
We'll take care of everything from answering all of your questions, to facilitating your transition to the establishment of a thriving practice and an unparalleled lifestyle.
« Sneak Preview – Interview with Bruce Firestone! | Home | Full Interview with Bruce Firestone »