Calling all Winter Fun Footage!!
Do YOU have any photos/videos of winter fun in a Sunset Lakes community?! They can be of anything – snowshoeing, skating, making snowmen, going for a walk in the snow or just having a cup of hot coco to warm up…
Email your photos to sunsetlakes@rogers.com so we can showcase all the 4-season FUN!!
❄️
☃️
?
☕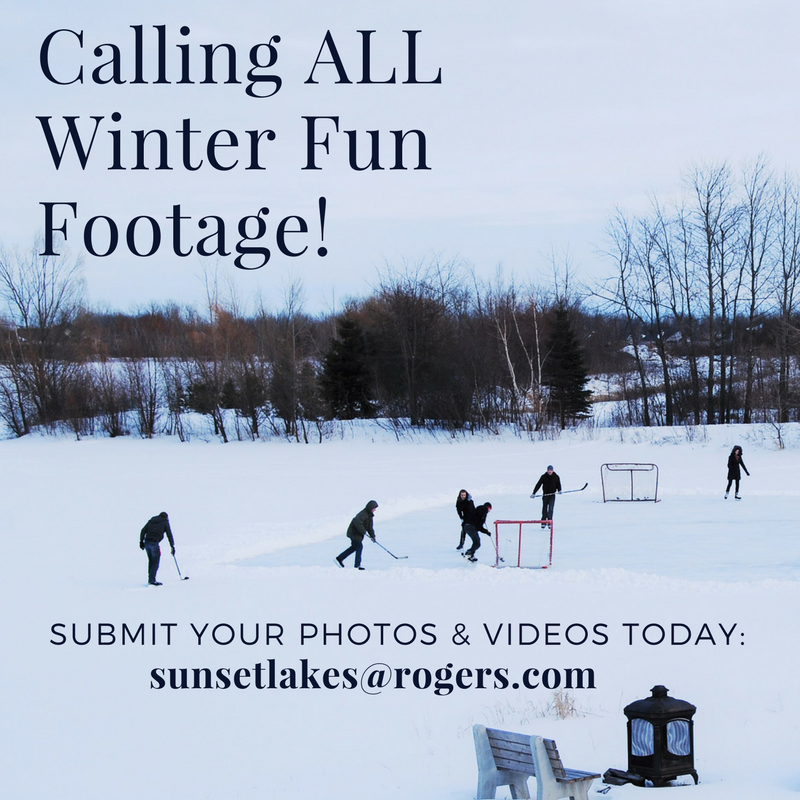 « Homes for resale in Sunset Lakes Communities | Home | Greely Winter Carnival! January 25th – 28th »